Again before moving on, let me mine my own photo albums for relevant print photos. As I said in the first installment of this personal history, I visited England for the first time (since my birth) in 1990, and made a point of renting a car (driving on the left!), and drove from London out to Felixstowe and that area to see what it was like. As I said, it looked pretty much identical to my father's slides from nearly 40 years before. I have yet to mine his slides, but for now I'll scan and post a few photos from my album.
For this first set of scanned photos from my own photo albums, I'll save larger scans at 1000 pixels wide, and 'thumbnails' for display here at 500px wide. Click on the displayed images for the larger ones.
First: here's the house where my parents lived in Felixstowe, England: 10 Bath Road. First a street view: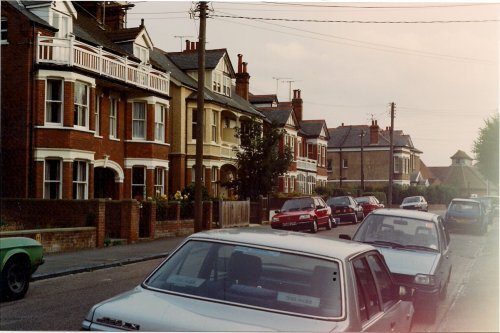 Then a front view: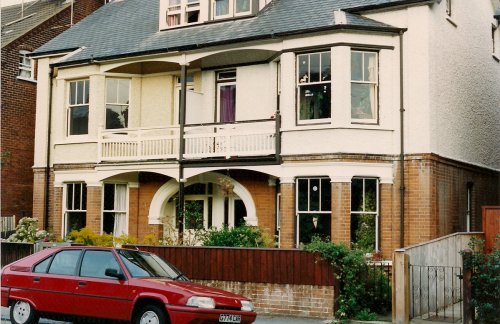 Here's a view of the pebble beach (what they call a 'strand'?)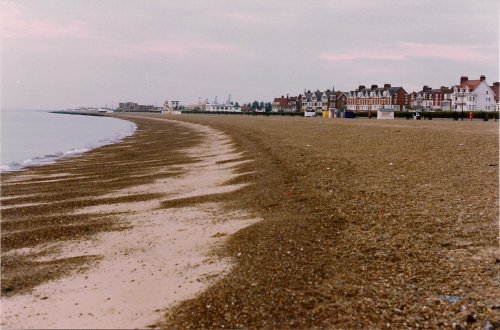 And then a pic of the grassy strip just above the beach, with those strings of lights. In the distance are the gantries of Felixstowe harbor.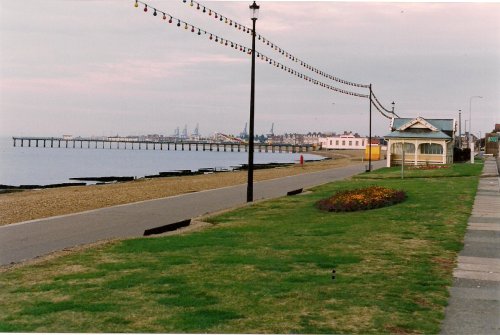 The town sits on a bluff somewhat above the beach; here is a section of garden just above beach level, at the base of the bluff.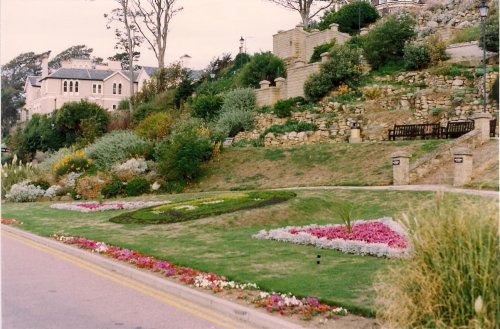 And here's a section of downtown, very quiet on a Sunday morning.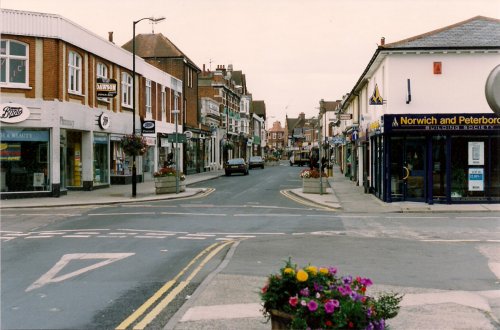 Then, a shot looking out over the North Sea. It must have been morning, since the view must have been the northeast.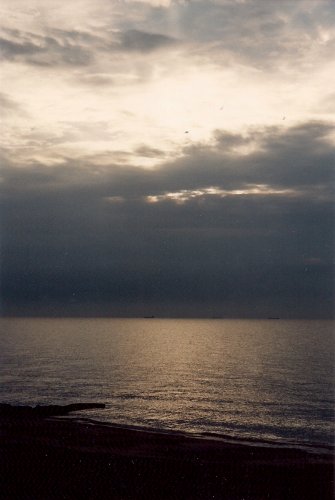 Two more. Driving north from Felixstowe, here is the entrance to R.A.F. (Royal Air Forcebase) Woodbridge, where my father worked as a weatherman in the early/mid 1950s.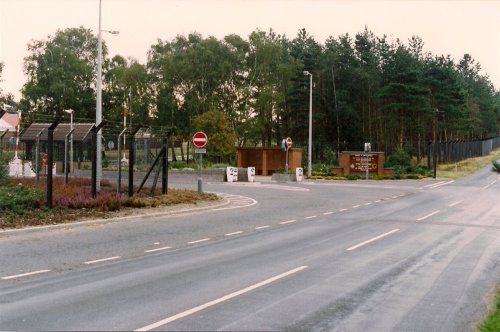 And then, Phyllis Memorial Home, my birthplace, looking unchanged since 1955.