Three items for today: a list of "influential" science fiction works, a list of nonfiction books that changed minds, and Elon Musk's books he thinks everyone should read.

Washington Post, Eric Adelson, 11 Jan 2023: An unofficial list of the most influential science fiction works ever
Apparently inspired by that NASA mission several weeks ago to bump an asteroid into a different orbit (around another asteroid, actually), a writer at WaPo talks with some academics and engineers to come up with this list, of what I would call the works of science fiction that have predominated in popular culture in recent decades. "Influential"? Well, perhaps; there have been testimonials about the influence Star Trek (though not Star Wars) has had on budding scientists, and Paul Krugman has written about Asimov's Foundation novels. The writer of this article talks with Georgia Tech professor Lisa Yaszek, NASA's Barbara Brown, Tracy Gill, and Mark Wiese, and Chris McKitterick at U of Kansas.
Based on a canvassing of experts ranging from the Kennedy Space Center to academia, here is a brief tour of the sci-fi works that were most influential in helping to pave a real-life path to the stars:
'Star Trek'
Robert Heinlein's writings, e.g. "The Man Who Sold the Moon" [the 1950 novella]
Isaac Asimov's Foundation series, with a mention of Asimov, Heinlein, and Arthur C. Clarke as being the "Big Three" of science fiction writing
'The Martian', Andy Weir's novel and the movie based on it
.. With mentions at the end of Battlestar Galactica, For All Mankind, Mary Robinette Kowal, Ted Chiang, and Liu Cixin.
\\\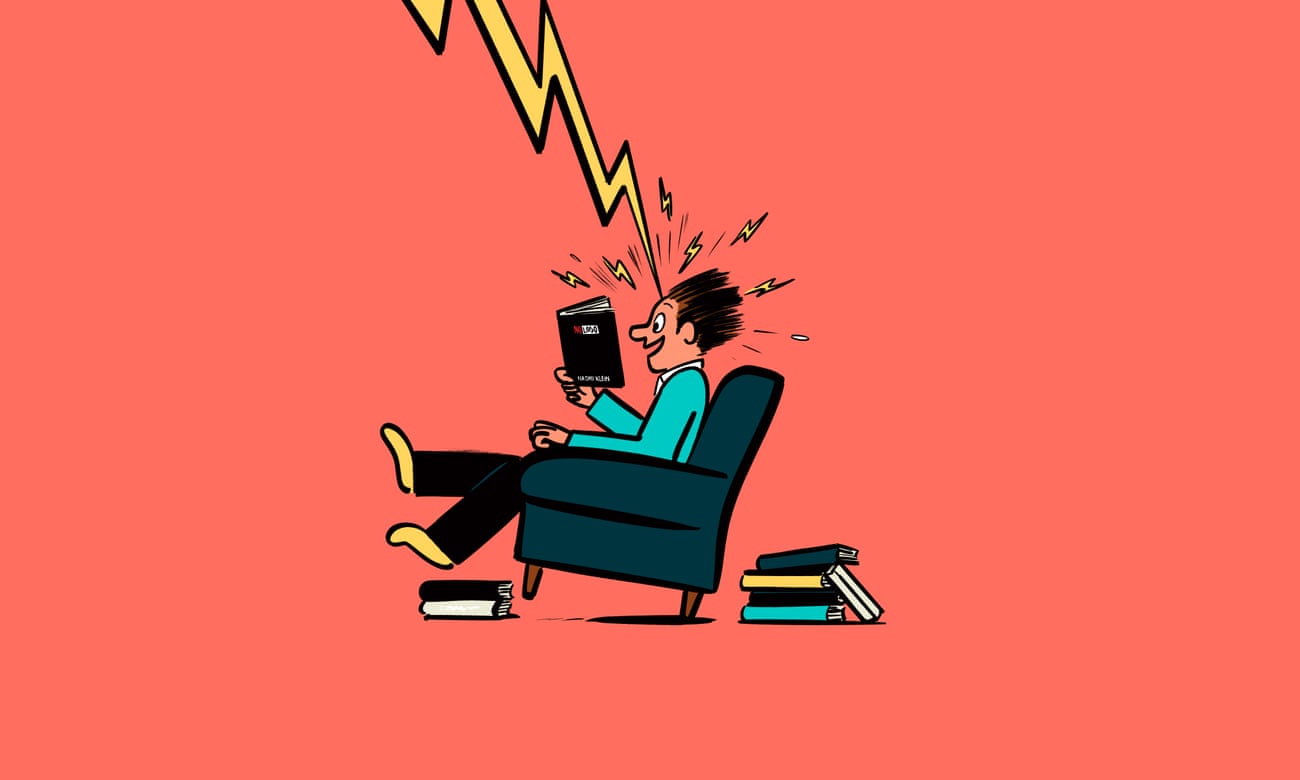 The Guardian, 7 Jan 2023: 'It altered my entire worldview': leading authors pick eight nonfiction books to change your mind
– Steven Pinker says Getting Better by Charles Kenny, which is about, well, how the world is getting better, despite impressions;
– Mary Beard (a classicist) says Purity and Danger by Mary Douglas;
– Margo Jefferson (cultural critic) says Ralph Ellison's essay collection Shadow and Act;
– Marcus du Sautoy (professor at Oxford) says Sarah Bridle's Food and Climate Change Without the Hot Air
– Rebecca Solnit (columnist) says Insurgente Marcos's Our Word Is Our Weapon: Selected Writings;
– Jim Al-Khalili (whose book The Joy of Science I recently reviewed) says Daniel Dennett's Consciousness Explained (a book I read years ago but have no notes on and have not posted about here);
– Gaia Vince (author among other things) says Naomi Klein's No Logo;
– Samanth Subramanian (journalist and author) says Surely You're Joking, Mr Feynman! by Richard Feynman.
\\\
Finally, via Facebook, this list at this site. (Google "Elon Musk favorite books" and you will find similar lists on other sites.)
HackSpirit, Paul Brian, 31 Jan 2023: 16 books Elon Musk thinks everyone should read
Never mind what I think of Elon Musk, his choices are interesting. I'll just list them, in order.
1) THE LORD OF THE RINGS series by J.R.R. Tolkien
2) THE FOUNDATION series by Isaac Asimov
3) DUNE by Frank Herbert
4) ATLAS SHRUGGED by Ayn Rand
5) THE HITCHHIKER'S GUIDE TO THE GALAXY by Douglas Adams
6) THE FAULT IN OUR STARS by John Green
7) PLAYER OF GAMES by Iain Banks
8) THE STORM OF STEEL by Ernst Jünger
9) THE AUTOBIOGRAPHY OF BEN FRANKLIN by Ben Franklin
10) SUPERINTELLIGENCE by Nick Bostrom
11) LYING by Sam Harris
12) OUR FINAL INVENTION by James Barrat
13) MERCHANTS OF DOUBT by Naomi Oreskes
14) STEVE JOBS by Walter Isaacson
15) HUMAN COMPATIBLE by Stuart Russell
16) TWELVE AGAINST THE GODS by William Bolitho
I'm not familiar with all of these, but it's interesting how the first few are SF and fantasy novels, and Ayn Rand.