After a couple year's gap — the interval being occupied by the move from SoCal to Oakland, among many other things — I'm resuming my family history project of scanning old photos taken by myself, or more importantly scanning photos taken by my father, of my early family and family history before I was born. To kick this off, here are four photos from my early childhood. I realize these are unlikely to be of any interest to anyone outside my family…except perhaps for their window into how people lived 50 years ago, and what people then thought important.
First, here is a family photo from February 1966 (according to the tag at the top of this print).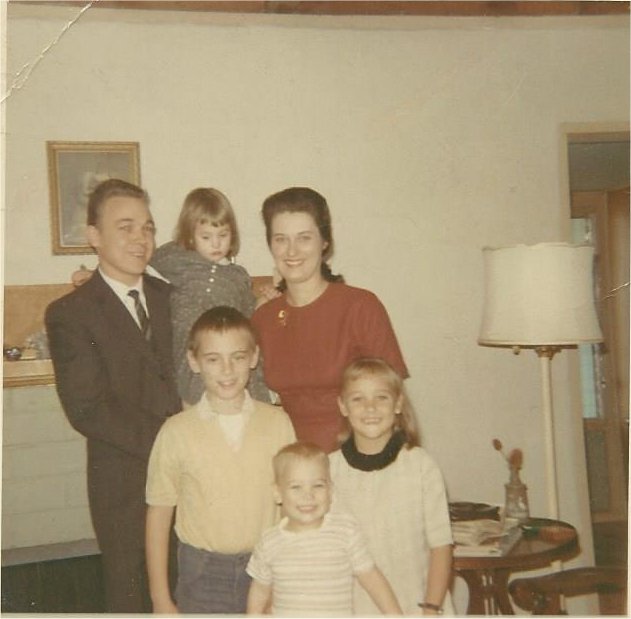 My parents and four children: I am in the yellow shirt; others are my younger siblings Susan, Lisa, and Kevin; Kevin was about 2 years old here.
Next, Christmas 1964. I think this was at the house in Apple Valley, where my grandmother was then living. You can tell my the mountain view through the window.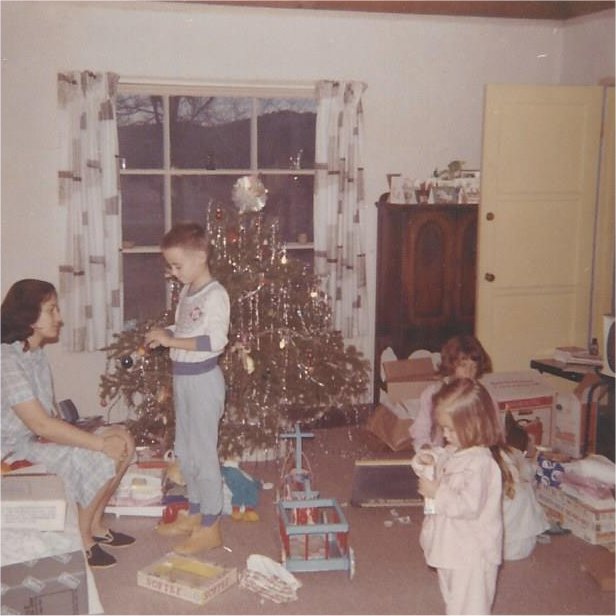 Then, Christmas 1966. This is in our home in Reseda, with my slightly older cousin Paula and us four kids: Sue, Lisa, me at the top, Kevin below.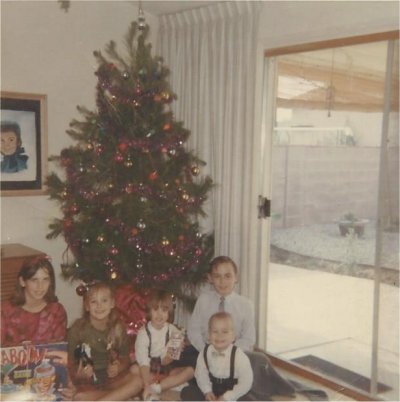 Finally, here is a street view of the house where we lived from roughly 1962 to 1968 — when I was in 2nd through 7th grade — at 6516 Rhea Avenue, in Reseda, Ca.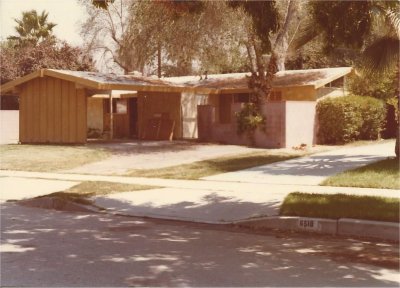 The house had a semi-circular driveway, with a carport in the middle, no garage. Connecting the carport to the house was a toolshed, with a locked door. It was a 4-bedroom, 1200 square foot house. My bedroom was at the front, in the closest corner to that toolshed.
Earlier family history posts:
Personal History, Part 1, about by parents and my birth in England;
Personal History, Part 2, about how my family settled in Apple Valley, CA;
Personal History, Part 3, with photos from where my parents lived when I was born, taken by me in a visit there in 1990