No backlog of links from this morning or yesterday, so I'm sitting down right now (4:30pm PDT) and surfing all my favorite website to see what jumps out. …Posting at 5:20pm.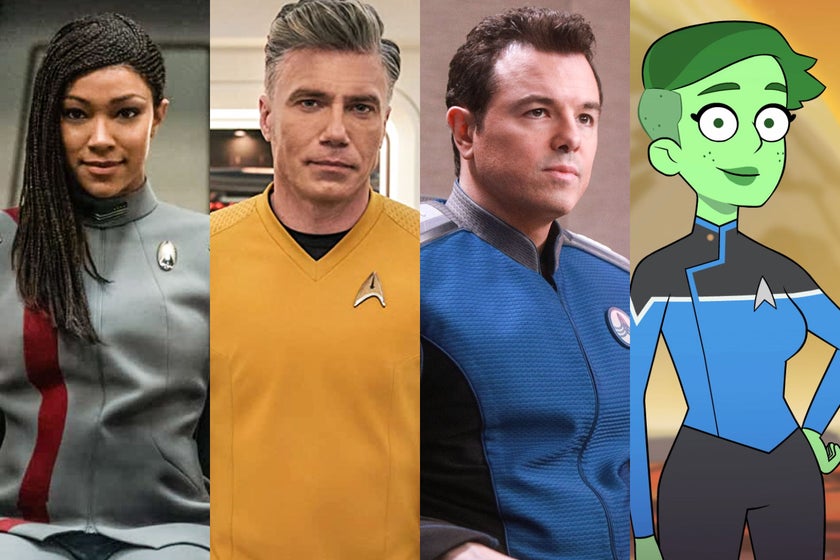 Slate, Marissa Martinelli, 15 Sept 2022: Deep Space Whine, subtitled "There's a war over what's 'the real Star Trek.' It's highly illogical."
I haven't kept up on all these shows, and so am not particularly interested in this controversy. I did find Strange New Worlds moderately interesting, and The Orville is OK to good. Both attempt to recapture the flavor of the original show, which most of the intervening shows, and movies, have neglected.
\\
Salon, Chauncey DeVega, 16 Sept 2022: How the Big Lie poison continues to spread — and why it's getting worse, subtitled "Reason and truth will never defeat the Big Lie — its supporters are waging a religious war against democracy"
\
Vox, Alex Abad-Santos, 16 Sept 2022: Are weather apps lying? The truth is in the dew point., subtitled "Not all 75°F days are created equal."
How in some circumstances the dew point is more meaningful than the actual temperature.
\
The Week, Theara Coleman, 16 Sept 2022: 9 books to read this fall
It always baffles me what criteria people use to compile lists like this. Books aren't like movies; a dedicated movie fan can see virtually everything released, at least generally. No book selection will please everybody, or even anybody, except the compiler.
\
Boing Boing, David Pescovitz, 16 Sept 2022: Watch Marjorie Taylor Greene seemingly kick a gun control activist
Everyone needs more guns! Guns guns guns!
\
NYT:
Lindsay F. Wiley: Extreme Religious Liberty Is Undermining Public Health
Euan Ward: U.K. Health Ministry Wants No Oxford Commas. Period., subtitled "The directive discourages the use of the contentious grammatical device, and also encourages employees to be 'positive' and to avoid 'jargon.'"
Stephanie Nolen: Siddhartha Mukherjee Weaves History and Biology to Tell the Story of Us, subtitled "His forthcoming book, 'The Song of the Cell,' part of what he says will be a quartet, is 'fundamentally about understanding the units that organize our life.'"
\
Washington Post, Dana Milbank, 16 Sept 2022: Putting the 'big lie' to bed — in plush, luxurious comfort
About Mike Lindell.
\
Quillette, Robert C. Thornett, 15 Sept 2022: Math for Future Scientists: Require Statistics, Not Calculus, subtitled "The case for ending calculus requirements for science majors."
Statistics, at least a once-over-lightly course, should be required of everyone. Even high school students.