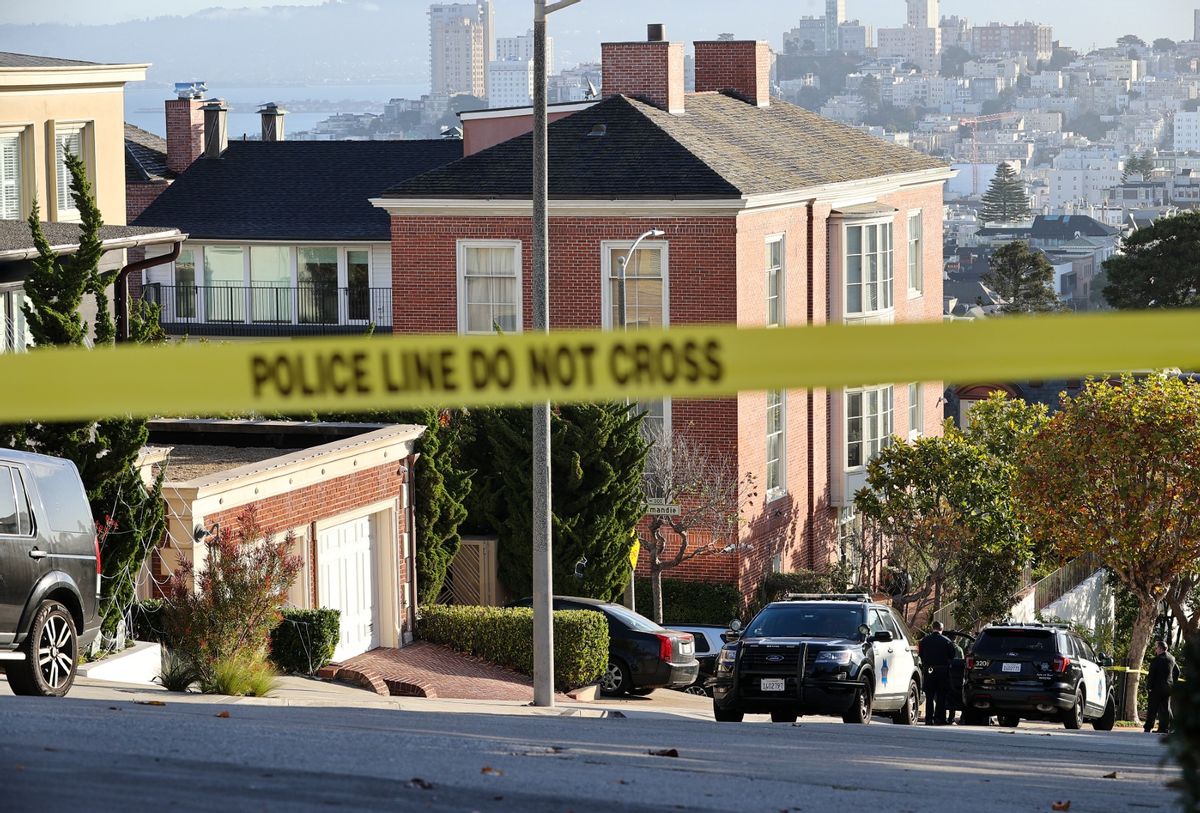 Let's just compile them with minimal comment. Some are worth returning to. Here's everything I haven't already posted since the 1st of October.
Slate, Dahlia Lithwick and Mark Joseph Stern, 31 Oct 2022: The Supreme Court Has No Reason to End Affirmative Action. They're Doing It Anyway. Title on Slate homepage: "Nothing Can Stop This Supreme Court from Ending Affirmative Action—Not Facts, Not Law, Not Originalism"
Vox, Ian Millhiser, 31 Oct 2022: The Supreme Court discovers that ending affirmative action is hard, subtitled "Not that anything is likely to stop them from doing it anyway."
\\
NY Times, Matthew Dallek, 31 Oct 2022: The Fading Line Between Rhetorical Extremism and Political Violence
Vox, Nicole Narea, 31 Oct 2022: The attack on Nancy Pelosi's husband is the culmination of longtime GOP hate-mongering, subtitled "For years, Republicans made Nancy Pelosi out to be a public enemy. The attack on her home is the result."
Salon, Heather Digby Parton, 31 Oct 2022: Behind the GOP gaslighting over Pelosi attack: They know it won't happen to them, subtitled "Republicans wink and nod and spread grotesque memes. They only pretend to disapprove — because the tactic works"
Washington Post, Max Boot, 30 Oct 2022: Opinion | Don't blame 'both sides.' The right is driving political violence.
Joe.My.God, 31 Oct 2022: Kari Lake Laughs About Attack On Paul Pelosi After Evangelicals Anoint Her With Holy Oil In Jesus' Name
\\
Salon, Heather Digby Parton, 28 Oct 2022: Can the Republicans really impeach Joe Biden? Yes they can!, subtitled "It's not just MTG and the wingnuts — although they're driving the train. Donald Trump will settle for nothing less"
Washington Post, Jennifer Rubin, 26 Oct 2022: Opinion | Right-wingers' shamelessness is nothing to envy
Washington Post, Paul Waldman, 25 Oct 2022: Opinion | Why religious piety tells us nothing good (or bad) about politicians
Slate, Christina Cauterucci, 23 Oct 2022: The Republican Discontents of Alaska, subtitled "I tried all 17 chilis at an Alaska Republican cook-off, and all I got was an earful about Sarah Palin."
Vox, Andrew Prokop, 24 Oct 2022: Curtis Yarvin wants American democracy toppled. He has some prominent Republican fans., subtitled "The New Right blogger has been cited by Blake Masters and J.D. Vance. What exactly is he advocating?"
Salon, Matthew Rozsa, 23 Oct 2022: The South lost the Civil War — but won the PR War, subtitled "Propaganda and psychological warfare helped perpetuate false narratives about the Confederacy that still persist"
Salon, Melanie McFarland, 20 Oct 2022: Reality bites, so of course Generation X was always going to sell out and vote Republican, subtitled "Turns out that in the fantasy world of Gen X films, it was a mistake to believe more of us related to the slackers"
NY Times, Craig Pittman, 13 Oct 2022: Hurricane Ian Proved Why Ron DeSantis's Version of Climate Resilience Is a Disaster
NBC News, 2 Oct 2022: Republicans abandon Obamacare repeal, subtitled "On Capitol Hill and the 2022 campaign trail, the party's appetite for undoing former President Obama's signature law has faded, lawmakers and candidates say."
\\
Salon, Amanda Marcotte, 31 Oct 2022: "They cannot survive without fear": A heretic on leaving the evangelical church, subtitled "In 'Heretic,' Jeanna Kadlec writes of the hard but necessary journey of escaping fundamentalist Christianity"
\\
Slate, Joe Eschrich, 29 Oct 2022: Future Tense Newsletter: Sci-Fi's Lessons for Balancing Climate Hope and Despair
NY Times, Scott Tobias, 28 Oct 2022: 'The Peripheral' Isn't Really About the Future, subtitled "Set in 2032 and 2099, the new Amazon series, from the creators of 'Westworld' and based on the book by William Gibson, has a lot to say about the present"
Vox, undated: The Future Perfect 50, subtitled "The scientists, thinkers, scholars, writers, and activists building a more perfect future."
\\
Washington Post, editorial, 29 Oct 2022: The world is behind on climate change. But do not lose hope.
The Atlantic, Chris Baraniuk, 10 Oct 2022: Scientists Can No Longer Ignore Ancient Flooding Tales, subtitled "Indigenous stories from the end of the last Ice Age could be more than myth."
Slate, Dan Kois, 29 Oct 2022: Why We Should Think About Earth's Orbit as an Ecosystem, subtitled "A Q&A with Moriba Jah, 'space environmentalist' and brand-new MacArthur genius grant winner."
NY Times, David Wallace-Wells, 12 Oct 2022: The Inadequacy of the Stories We Told About the Pandemic
NY Times, Joseph Curtin, 6 Oct 2022: To Avoid Climate Disaster, One Task Is More Urgent Than Anything Else
\\
Image on Facebook: The Conspiracy Chart