I rarely had occasion to take pictures of my fellow employees; personal cameras were not allowed inside the facility, and even during open houses you didn't usually encounter people you knew. Most of the pics on this page were taken at a party at Sally F's house, probably just a year or two after I started working. (And before Alan P started, or presumably he would have been at the party.) Perhaps Bernie A, seen in the last pics, could date these based on the age of his son. Anyway, mid 1980s. The last few pics on this page were taken in February 1989, when it snowed in the Valley, and I took my camera to work, and got a pic of Alan P.
The four adults in these pics, and I, were of a generation; we'd all started work within a year or two of each other, and were in our late 20s or perhaps early 30s. The exception was Sally F, perhaps 40; she had a teenage son who was cleaning the pool during the party. Sally was divorced and had gotten the house in the settlement; it was in the hills southwest of Ventura and Topanga.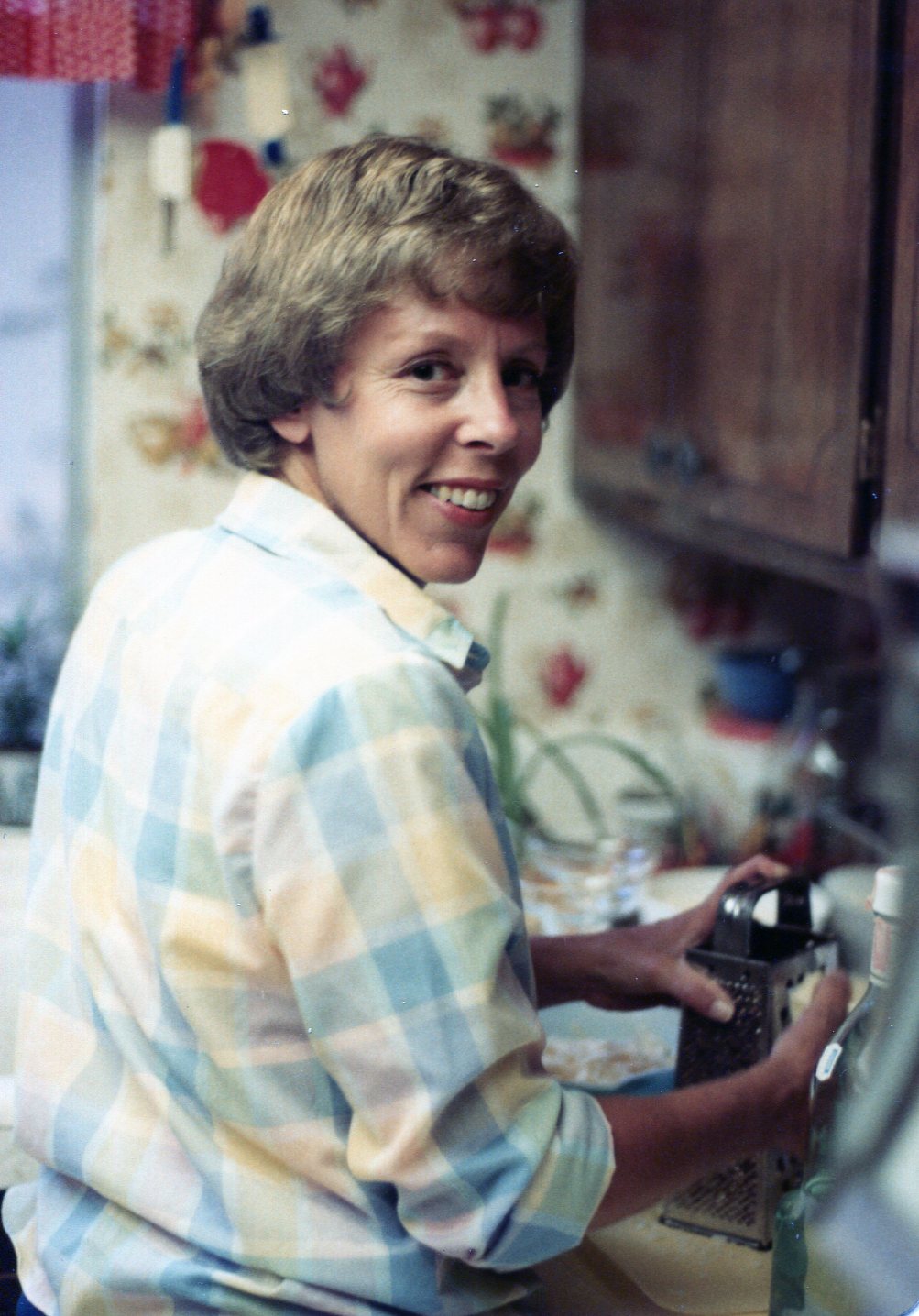 Here is Eulalia ('Laya') J.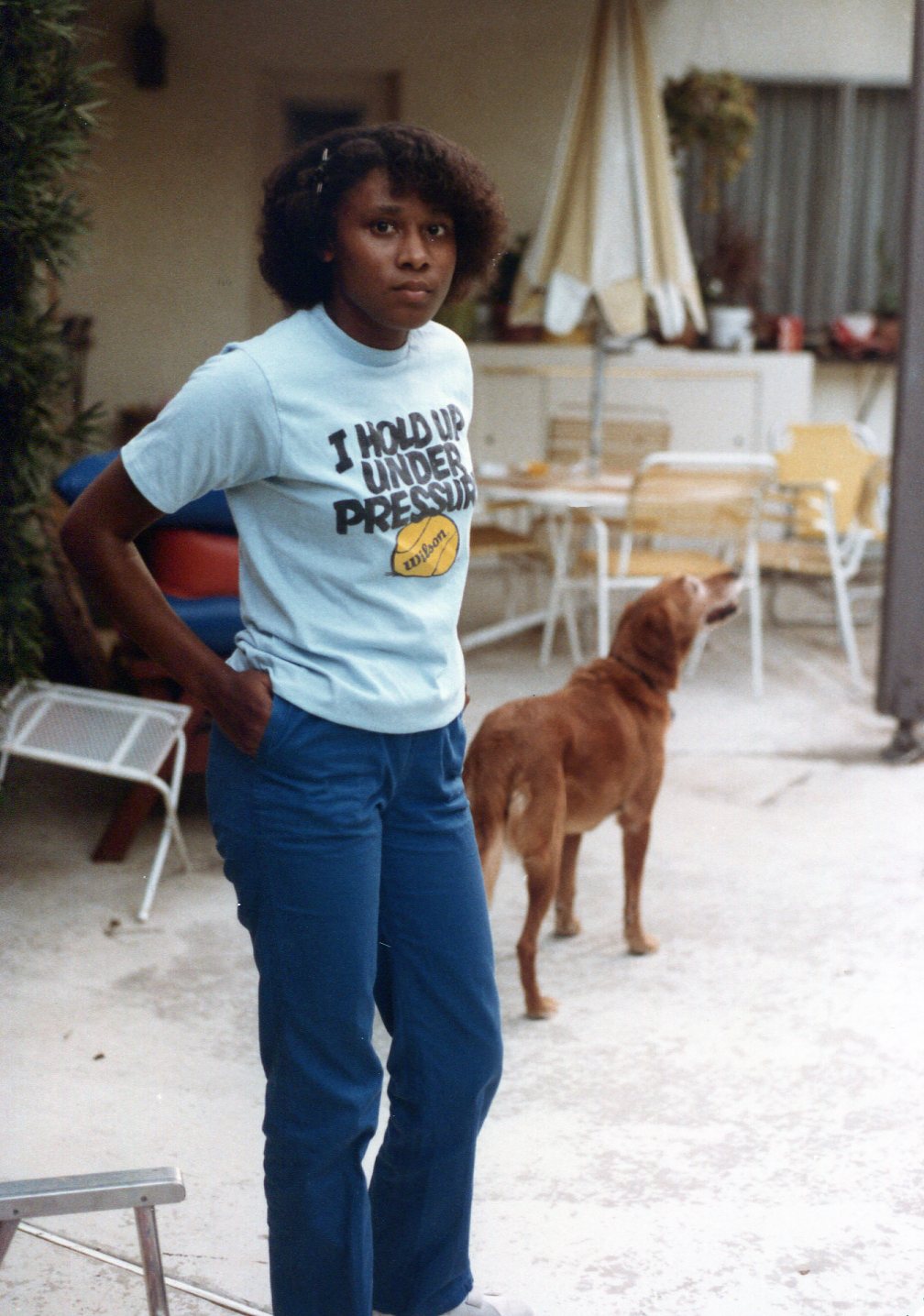 And Boni N. She retired from the company before I left, and moved with her husband to someplace along the Colorado River. She also had a house in the hills, and held a couple Christmas parties; that's where I first learned the Christmas party game then called a "Chinese auction."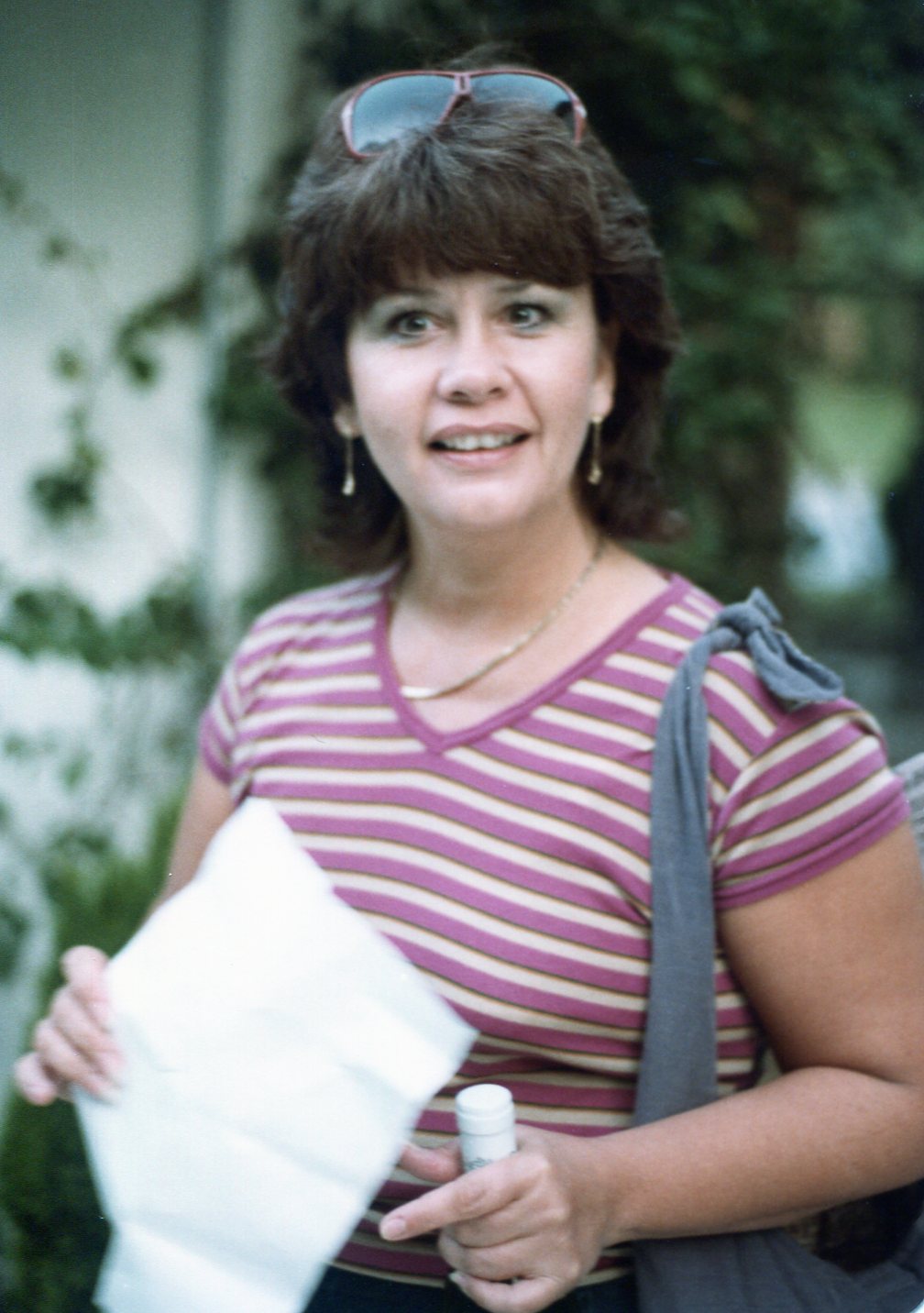 A group pic outside by the pool. The tall man is Bernie A, who last I checked was still at Rocketdyne after some 40 years. His wife and their son are seated to his right; Boni and Eulalia have their backs to me.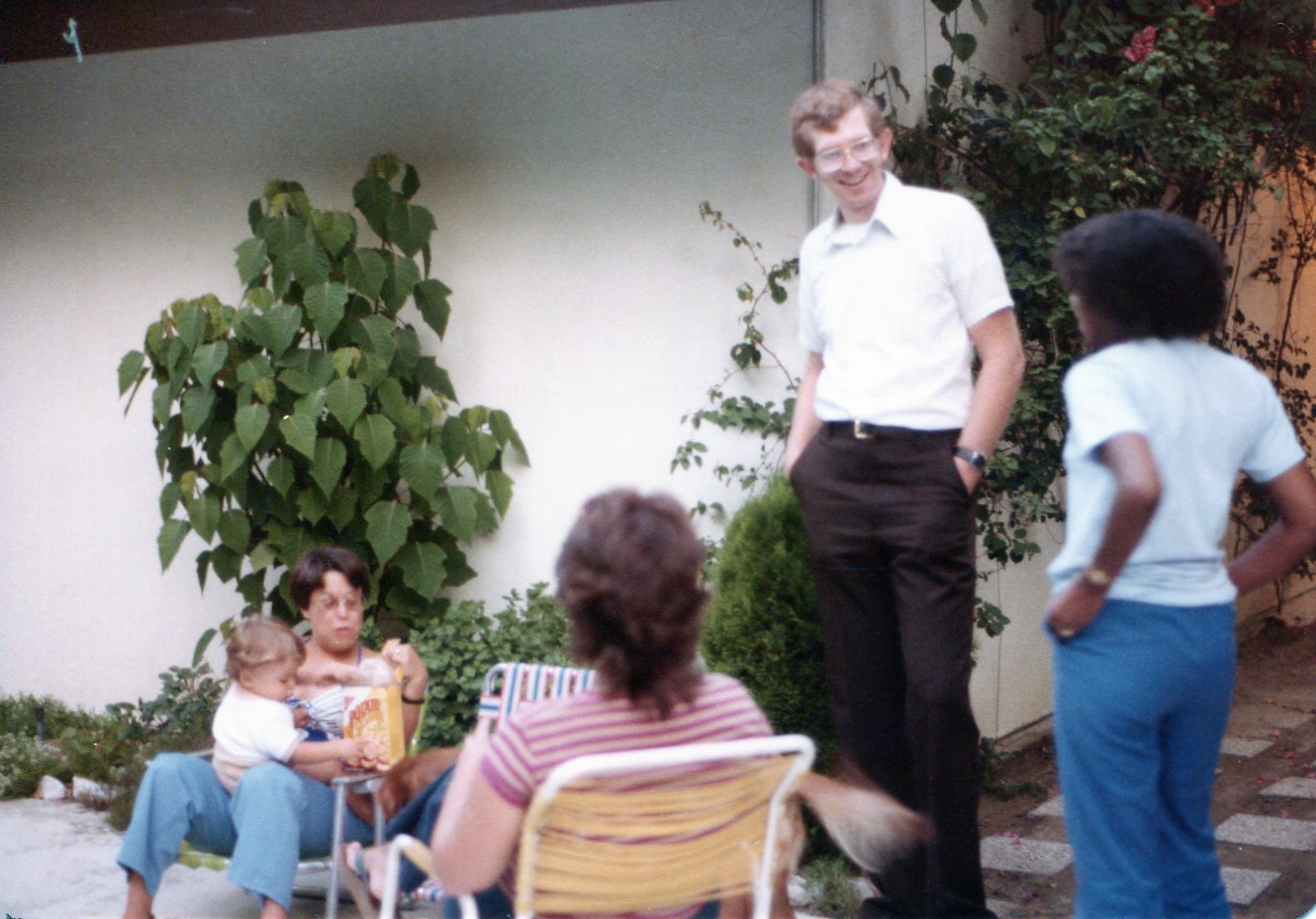 Then two pics of Bernie and his son. I don't remember if I ever showed these to him.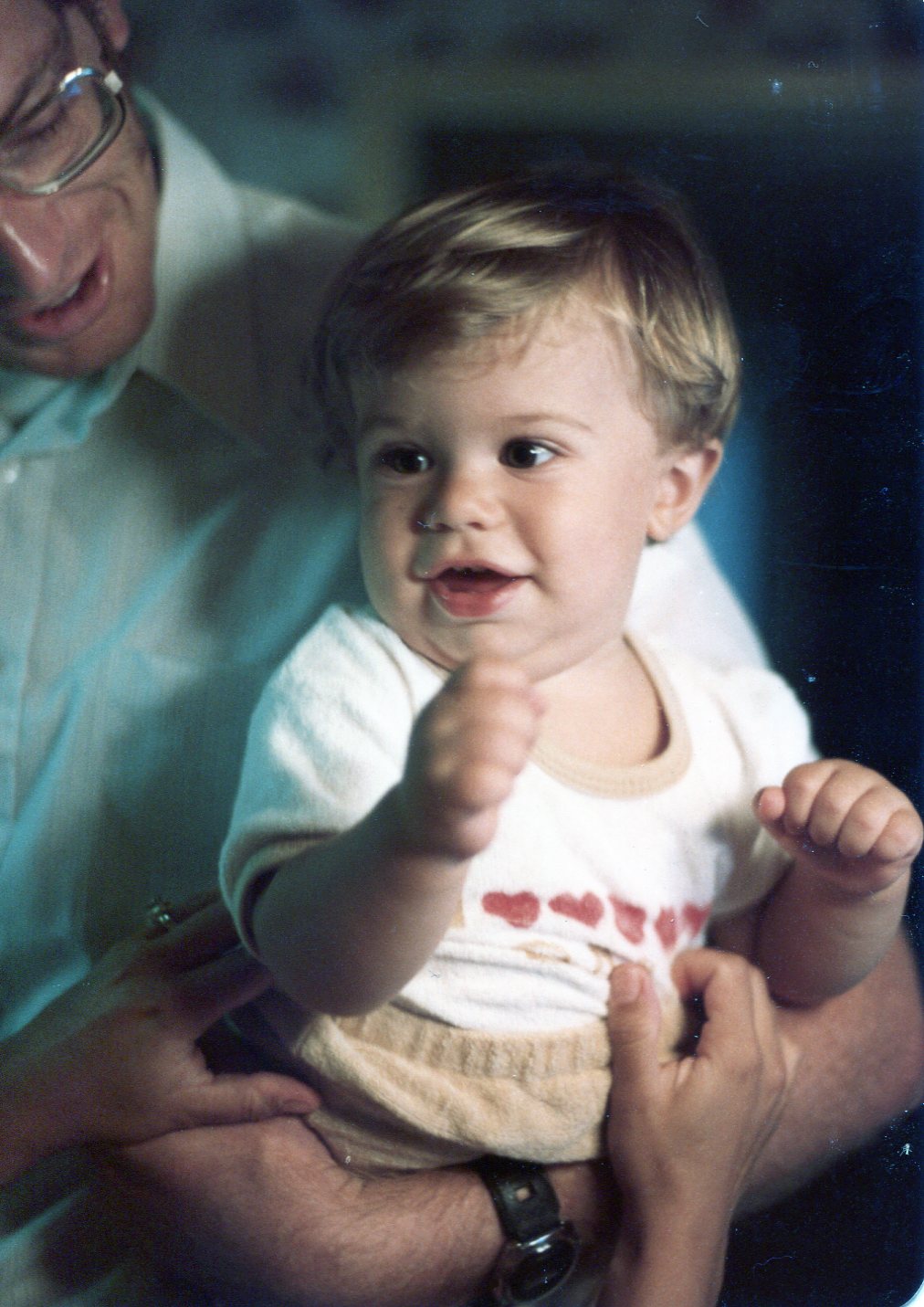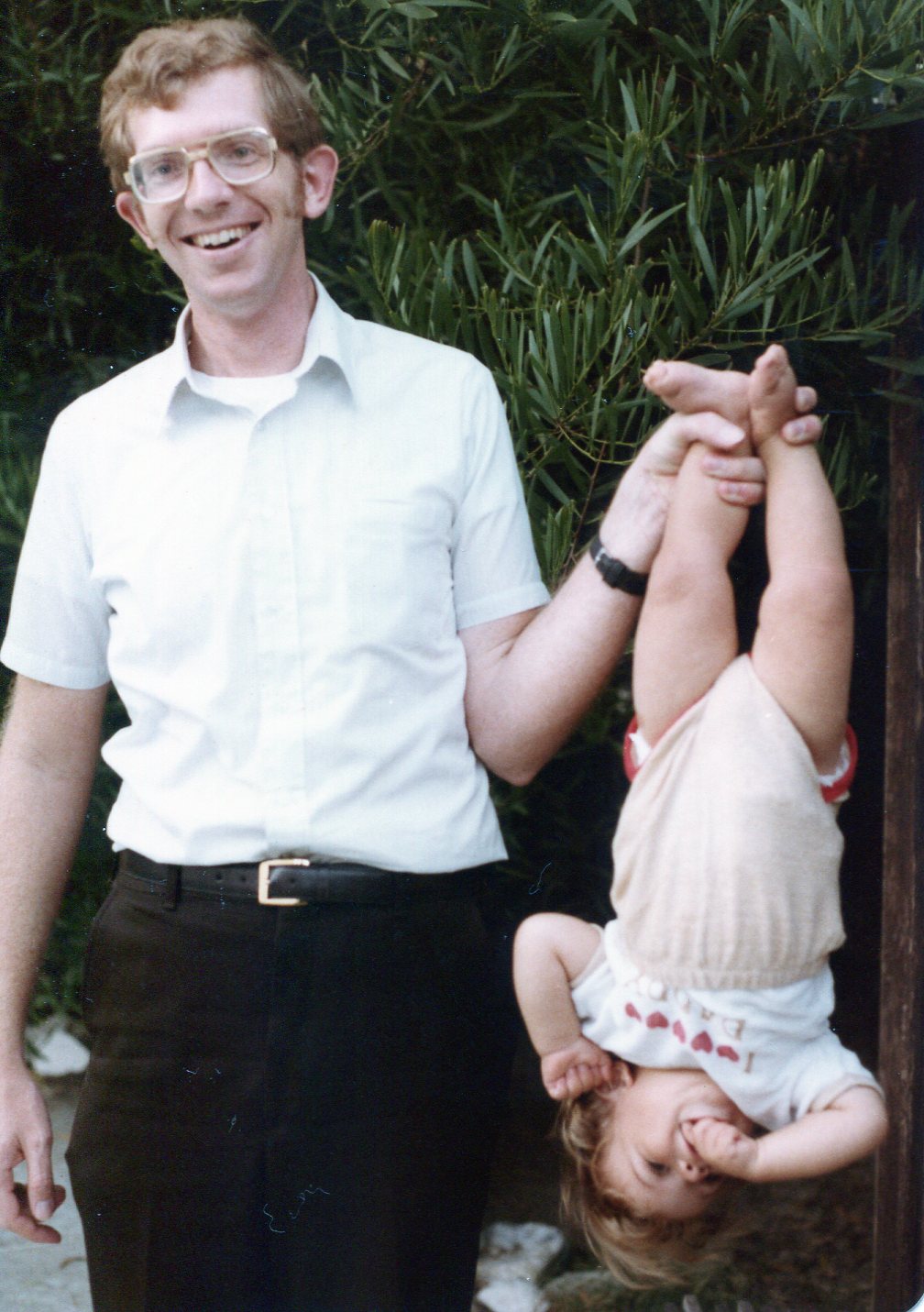 February 8, 1989 — Snow in the San Fernando Valley, a rare event. Here's the balcony outside my apartment, the hills from the parking lot at work, and Alan P.