These are photos taken in Apple Valley, likely from 1959 to 1962 or so. First, what is apparently my 4th birthday party, which would be in 1959: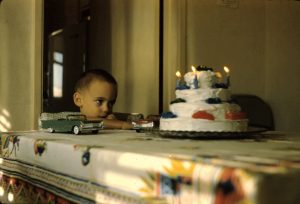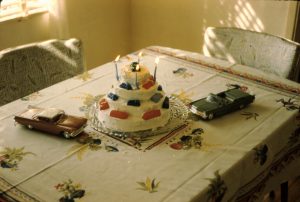 I was very into cars at that age. The two models on the table are a 1959 Buick, and a 1959 Continental.
Two more of me, likely from the same era. The second one is in the driveway, as if I were walking home from the bus stop to school.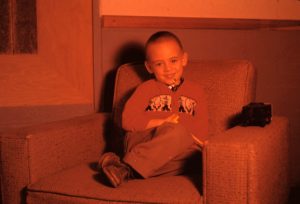 Next, moving forward in time, are two of I'm guessing Sue, at age 2 or so (thus 1960).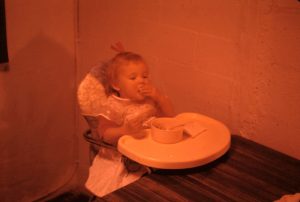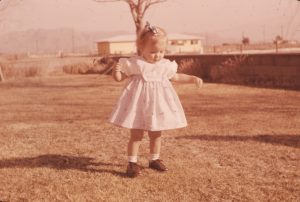 Then one of our mother, Sue, and me sitting on the couch (which was the word we used).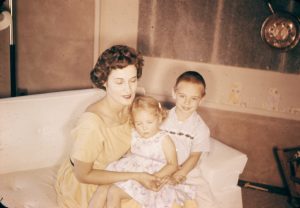 Then, moving forward again to 1962 or so, several more of Sue, one in her famous blue velvet dress, and several of our mother, Sue, and me posing in front of the house near the crab-apple tree.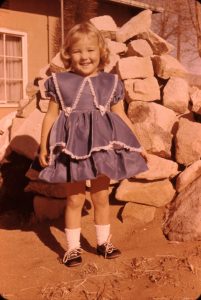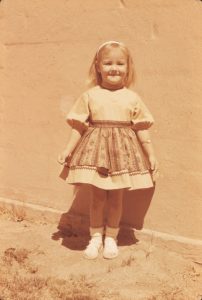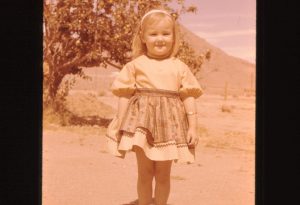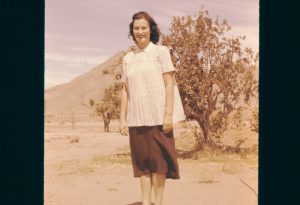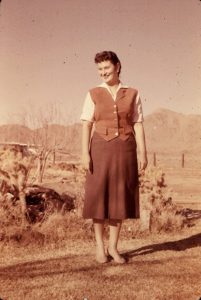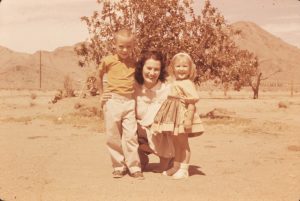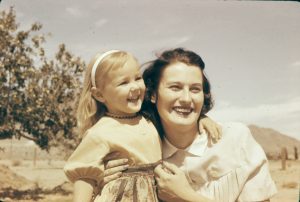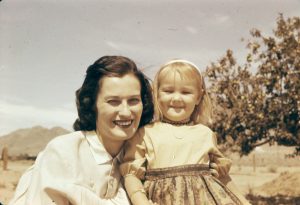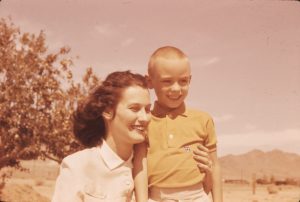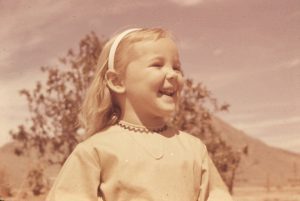 Finally, two pics of who I think is baby Lisa.