I was able to attend a field trip for Rocketdyne employees to a new, under-construction, shuttle launch site an Vandenberg Air Force Base, on the California coast northwest of Santa Barbara. This would have been mid- or late-1980s. The site was called Space Launch Complex 6, SLC-6 (https://en.wikipedia.org/wiki/Vandenberg_Space_Launch_Complex_6), pronounced "slick six." It was planned to be a second site to launch space shuttles, in addition to Kennedy, but for various reasons was never completed. I recall this visit especially because I had my camera with me and took a bunch of photos, all of which are scanned or photographed and shown below. The occasion was the launch, mid-day, of satellite-carrying rocket. Then we got a tour of the construction site. And then got back on the bus to ride back to Canoga Park.
Arriving at the area to view the launch.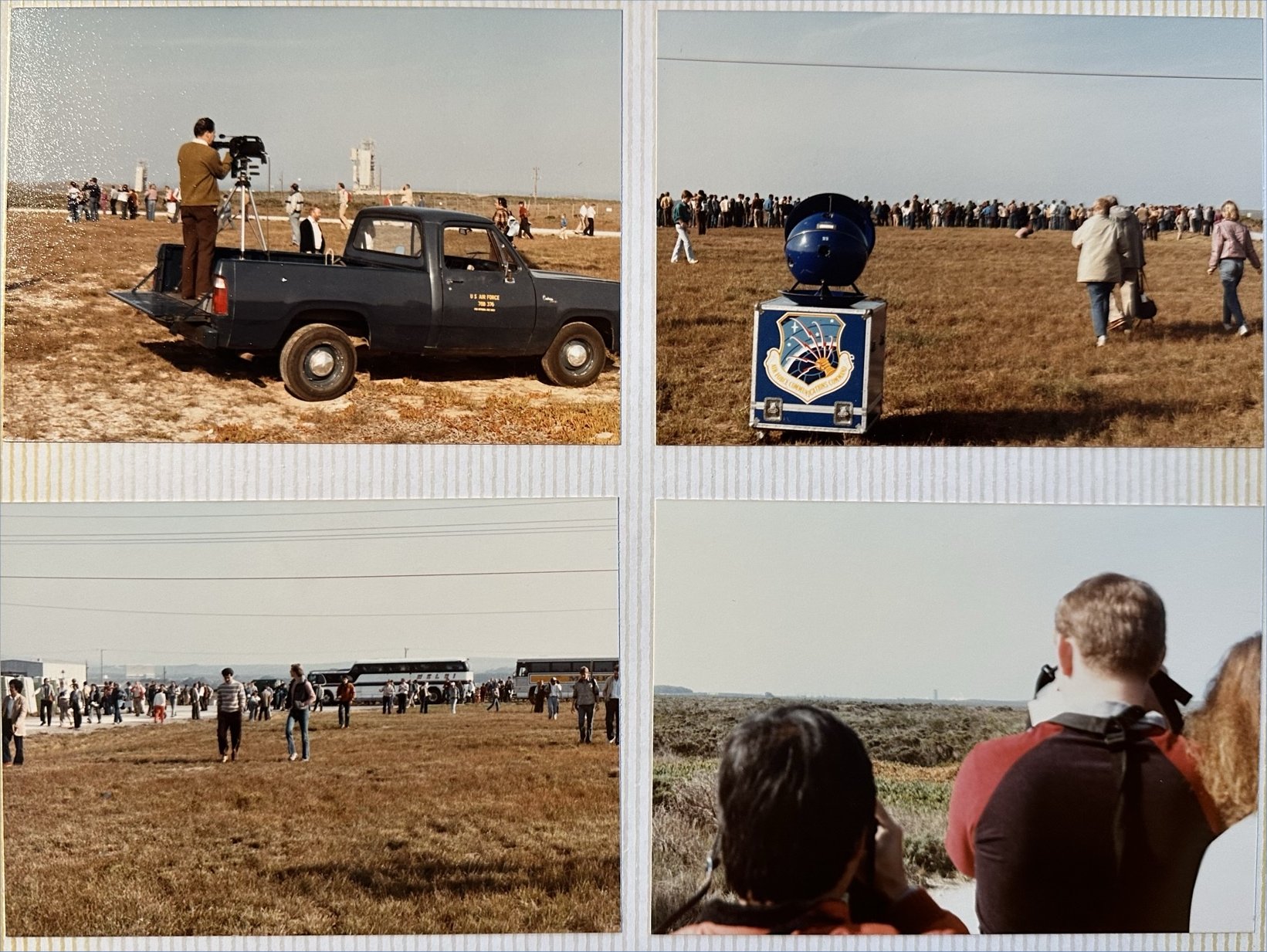 The launch.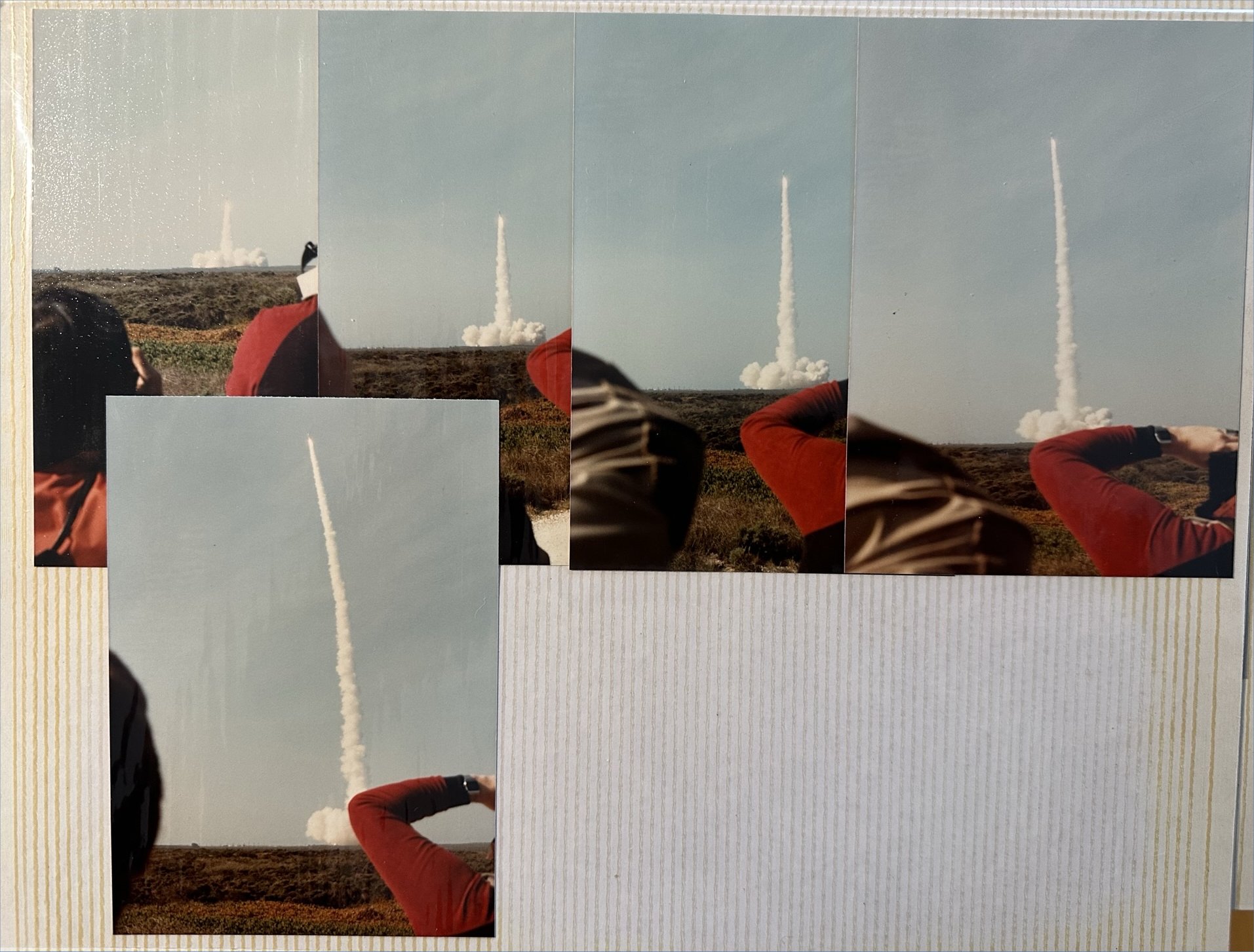 In these two note the shadows of the rocket contrail.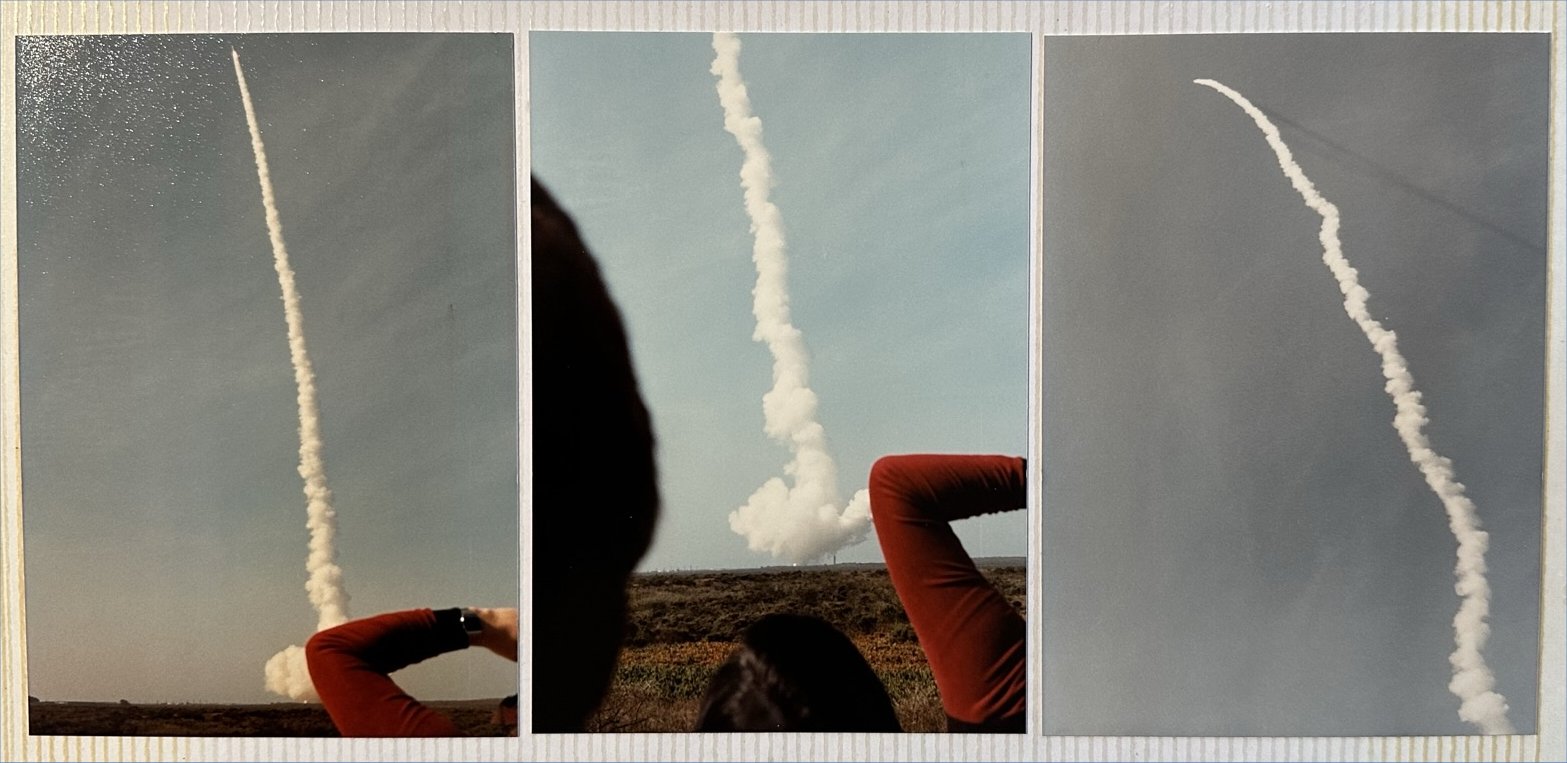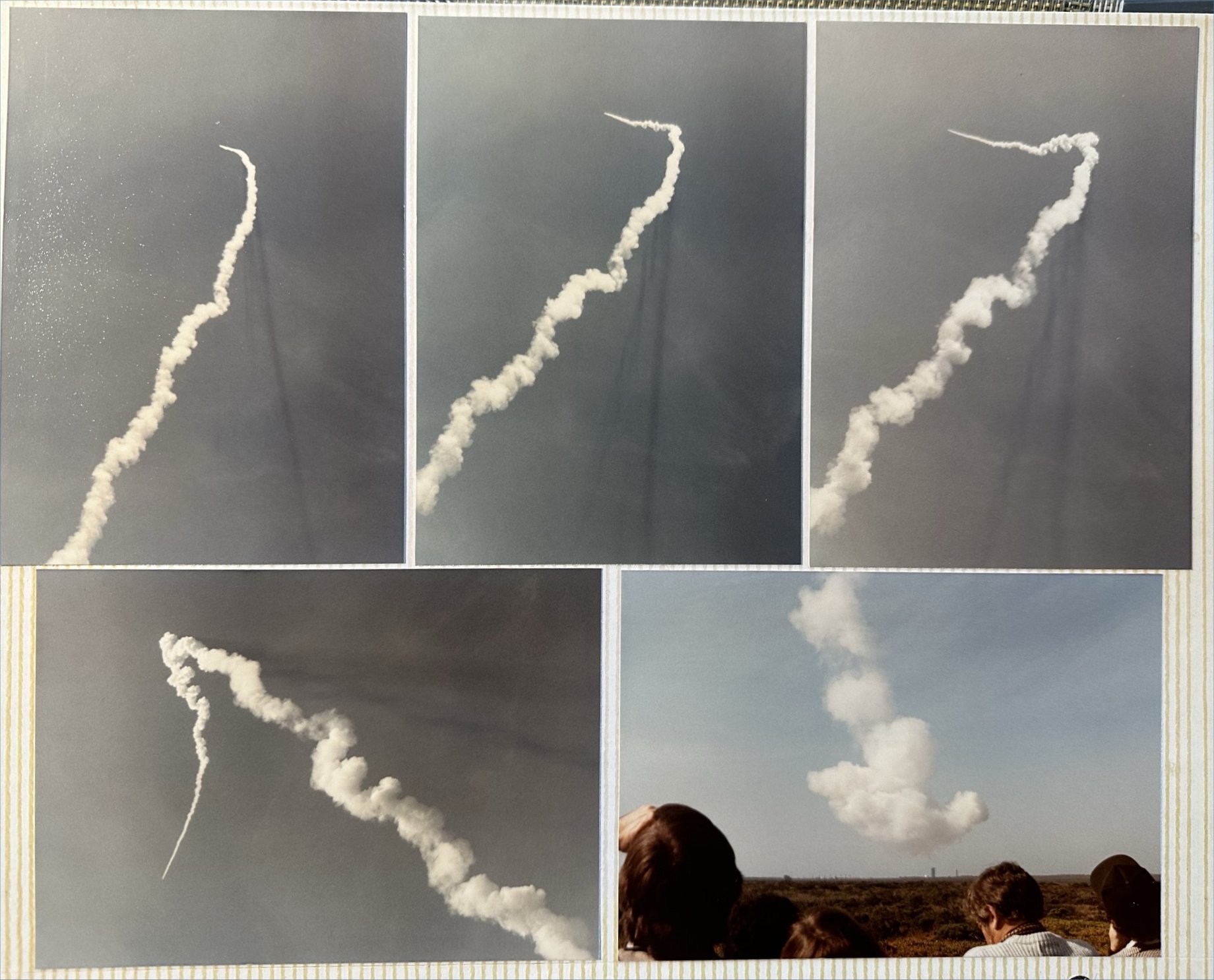 Then, 10 scanned photos of the under-construction launch facility. I have no idea what these various facilities are, except that in a couple photos you can see the exhaust vents where smoke from the launch would funnel out to the side, away from the launch tower itself.