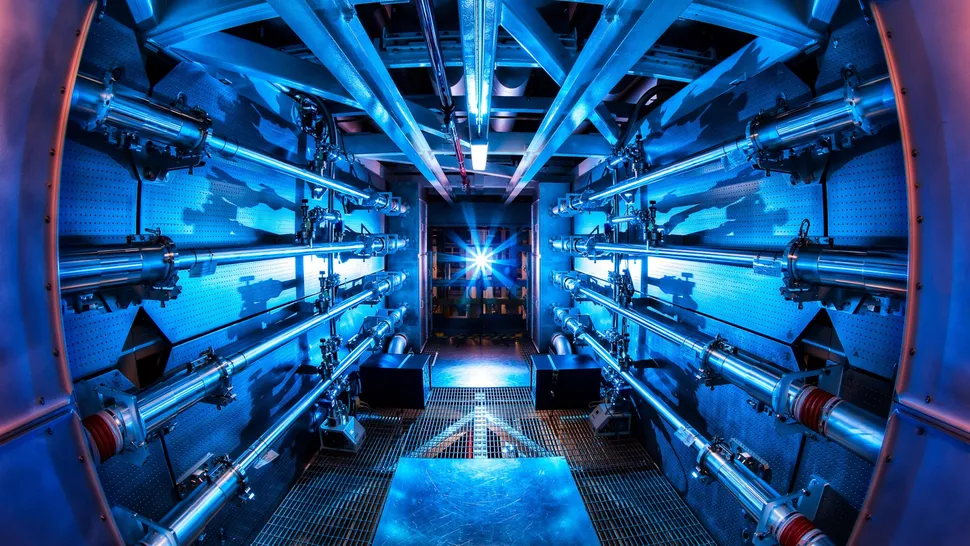 Three about science and tech, three about politics.
The Atlantic, 30 Dec 2022: 74 Things That Blew Our Minds in 2022, subtitled "Where The Atlantic's science, technology, and health reporters found wonder in a sometimes-sobering year"
A long list of course from which I'll quote just the opening items; each has a link to a story on the site.
Other items that jump out are about falling cats, iPhones, the agricultural revolution, deaths due to secondhand-smoke inhalation, Saturn's rings, Wordle, military drones, teeth-grinding, and the Apollo 11 moon lander.
\
Big Think, Kristin Houser, 30 Dec 2022: 7 major science and tech breakthroughs of 2022, subtitled "It was a particularly good year for biotech and medical technology. There were also notable advances in energy."
Superior solar cells
New heart cells
A CRISPR cholesterol cure
A "hibernating" battery
Germ-killing lights
The first RSV vaccine
A better malaria vaccine
\
LiveScience, Ben Turner, 29 Dec 2022: 8 times physics blew our minds in 2022
Nuclear fusion reaches ignition
NASA deliberately crashes into an asteroid to divert it
A warp drive experiment to turn atoms invisible could add credibility to a famous Stephen Hawking prediction
Scientists send information through the first simulation of a holographic wormhole
The deepest and most detailed photo of the universe to ever be captured
A primordial particle from the dawn of time springs from a plasma soup
Astronomers identify a thermonuclear explosion so big that they have to give it a new category
Particle physicists try to break physics again
\\\
Vox, Ben Jacobs, 29 Dec 2022: The best, worst, and just plain dumb of American politics in 2022, subtitled "From dinner with Kanye West to orating about werewolves, 2022 was strange."
I'll list the headings and then identify the subject of each.
Worst dinner (about Kanye West and Nick Fuentes at Mar-a-Lago)
Most deliberate political martyrdom (Liz Cheney)
Worst political speech (Herschel Walker)
Best rap video (octogenarian Republican Linda Paulson, running for state senate in Utah)
Most bizarre sex scandal (Van Taylor, Republican from Dallas who had an affair with a so-called "ISIS Bride")
Most bizarre food scandal (NYC mayor Eric Adams, claiming to be vegan but discovered to actually eating fish)
Best work-life balance (Democrat congressman Kai Kahele stopped showing up to work at the Capitol and voted from home, beginning late 2021)
Most bizarre corruption scandal (Democrat congresswoman Marie Newman entered into formal contract to commit criminal conspiracy)
Best alliterative fish advocacy (Alaskan Mary Peltola, running against Sarah Palin, whose platform was "Fish, Family, and Freedom"; she won)
So, five Republicans (one a noble martyr) and four Democrats. But really, since the list seems to be arranged from most to least significant…
\
You can be sure the MAGA bubble pays no attention to items like these two, convinced that Biden is senile, or the devil.
Washington Post, Paul Waldman, 30 Dec 2022: Opinion | How Biden earned an 'I told you so'
On the campaign trail in May 2019, Joe Biden predicted that once Donald Trump was defeated, "You will see an epiphany occur among many of my Republican friends," and they'd become willing to get down to business, making compromises so legislation could pass. The reaction among those of us who had watched Sen. Mitch McConnell (R-Ky.) plan and execute a brutally effective strategy of obstruction against President Barack Obama, and then saw the GOP become even more radical under Trump, was swift and severe. I wrote a column about it that ran under the headline "Joe Biden can't possibly be this naive."

Yet as we approach the two-year mark of his time in office, Biden and Democrats have assembled a list of legislative accomplishments in Congress that is far longer and more consequential than almost anyone thought they would — and a good deal of it came with the help of Republicans. How on earth did it happen?

The answer is complicated; it isn't that Biden understood something no one else could grasp, or that his powers of persuasion are so compelling that he turned a Republican "no" into a "yes" again and again. Rather, a host of variables came together to make it possible. Nevertheless, we have to give Biden and the White House their due.
So what did he do?
Democrats passed seven major pieces of legislation in the 117th Congress (along with a large number of smaller ones): the American Rescue Plan, the Infrastructure Investment and Jobs Act, the Chips and Science Act, the Bipartisan Safer Communities Act, the Inflation Reduction Act, the Respect for Marriage Act and the omnibus spending bill. Just two of the seven — the ARP and the IRA — passed with no Republican support.
(The balance of the piece goes on to the explore the details of how these things got done.)
\
Salon, Heather Digby Parton, 30 Dec 2022: Who dares to mock Dark Brandon now? Joe Biden keeps rolling up the wins, subtitled "Republicans badly underestimated Joe Biden — and in his first two years in the White House, he's driven them nuts"
The writer summarizes the low expectations most, even his supporters, had for Biden. Then this summary paragraph of what he got done, obviously with some of the same examples as above.
But Biden has turned out to be full of surprises. Rather than just acting as a kindly old caretaker president until the new generation can take the wheel, his administration has been a flurry of activity, passing more Democratic domestic legislation than any president since Lyndon Johnson in the 1960s. To name just a few, he signed into law the huge American Rescue Plan in the spring of 2021 (with no Republican votes); the $740 billion Inflation Reduction Act, with massive investments in climate policy and health care; the $280 billion CHIPS Act, funding a vital semiconductor industry in the U.S.; the PACT Act to help veterans; and the first federal gun control legislation in almost 30 years. In the big omnibus spending bill just passed during the lame-duck session, he got the Electoral Count Act included as a step toward avoiding another Jan. 6 debacle. Finally, Biden pushed through and signed the Respect for Marriage Act, offering at least some protection to same-sex couples against the inevitable assault from right-wing judges and legislators. Some of that legislation was even bipartisan, which seems like something out of an old black-and-white movie at this point.
And he's getting lots of judges confirmed.
Of course conservatives don't give Biden credit for accomplishing anything, because they disapprove of what he's accomplished. But what did Trump accomplish? Tax cuts for the wealthy, and the cancellation of various international agreements about trade and climate change — backward steps, history will judge. And were Trump to run again, he has no more an agenda than the Republican party does: spurious investigations into Hunter Biden and Anthony Fauci, and undoing the progress Democrats have made. Republicans see no actual problems they want to solve. Except to own the libs.